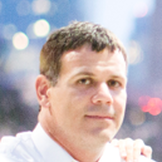 Ryan G. Holzer, M.S., PhD
Ryan has 20 years experience in biomedical research, working on such topics as metastasis and angiogenesis in breast cancer, obesity and the development of cancer, signal transduction pathways activated by Type 1 interferon and IL-6 family cytokines, epigenetic mechanisms regulating apoptosis, the mechanism of action of the drug Velcade in multiple myeloma and the role of free fatty acids in insulin resistance and the development of type 2 diabetes.
Along the way he has published numerous journal articles and received numerous fellowships, presented his research at scientific conferences, and mentored high school students and undergraduate students in the laboratory and in the classroom.
Ryan has a B.S. and M.S. in Biology from Boise State University and a PhD in Biomedical Science from the University of California, San Diego. He was also a Multiple Myeloma Research Foundation Postdoctoral Fellow at the Mayo Clinic, and has worked as a judge for the Intel International Science and Engineering Fair.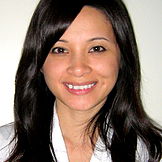 Ha B. Nguyen, PharmD
Ha is a pharmacist with extensive knowledge of drugs, and their mechanism of action. She has 10 years of experience as a professional pharmacist (retail and clinical), as well as laboratory experience working on antibacterial immunology.
Ha has a B.S. in Biology from the University of California, San Diego and a PharmD from Midwestern University.